A Master Plan and an extensive "Feasibility Study", including the "Due Diligence" of questionable influences is essential for a higher investment .
The detailed documents provides not only the greatest assurance in planning, but are also required for funding and serve as the basis of decisions for the company's shareholders.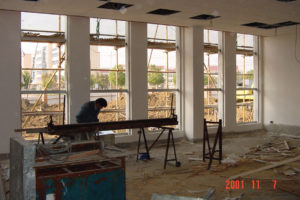 Not everyone is successful with their investments in Asia, and must also suffer considerable losses in the case of incorrect planning; Or even shut down its operation. The choice of location in Asia is directly dependent on the nature of the business project. Export companies, which rely on high numbers of employees in the production process with simple processes, should rather settle in the newly developed low-wage countries. If qualified specialists are needed, the market knows extreme differences. There are also large differences in the talent potential. Political instability and public authority are other factors that must be taken into account when choosing a location. These questions must be asked with the expertise to recognize the risks and opportunities. We help you with the project work, or elaborate solutions for already existing conflict situations.
Contact us, we look forward to talking to you …
Contact us, we look forward to talking to you …