We offer holistic solutions for…
Conflict Management
Negotiation- and
Project Support
We have more than 25 years of practical experience in the Asian business and unite
● technical understanding
● economic understanding
● cultural understanding
which has grown through many years of experience.
With this competence we offer you holistic solutions for
Conflict Management
Negotiation- / Project Support
in the following areas …

Your Partner for ASIA!
WE REPRESENT YOUR COMPANY
With every order we take, you are the focus.
To forward your company's philosophy and values as well the professional competence is our priority. It is important to us to understand all parties involved to offer an harmonious, economical and beneficial environment for your company, where we can contribute our work sustainably.
This accounts not only for the project work with you, but also when  dealing with customers where the external effect to represent your company is decisive.
We are aware that we represent your company at every task we do.
We are used to work in an international environment, and "Social Competence" as well as the "Code of Conduct" has accompanied us since 2004.
read more >>
Lindhorst & Yang – a typical business consulting company?
No! We break new ground and do not leave you alone after a final presentation. We work together with your team and assist you in implementing the displayed solutions. We are at your side and support you with proficiency and experience. We are not a large company, more specifically we are two senior-partners and a small back office team. We only accept orders with which we identify ourselves personally. Our corporate philosophy is important to us, even if we continue to grow.
We know what we do!
We have been stationed for more than 20 years at various locations in Asia and managed the operations for corporations from Germany. We do not delegate down our assignments, and do not send inexperienced consultants to you.
read more >>
Localisation
Localisation (local content) of production materials
If you as a manufacturing enterprise want to build a new production unit in Asia you should yourself intensively deal with the local cluster industry, import duties and the customs services.
Production material which has not yet been localised, might be imported for a longer time as scheduled. "Local Content" is a mandatory task for the Industry, the import duties could increase dramatically with time, if your company did not achieve the legally required local content rates.
A positive supplier evaluation in advance could later develop to a quality risk and your manufacturing unit fall back to imports with a strong competitive disadvantage.
Talk to us if you want to localise production materials and consider to develop reliable suppliers with high quality standards.

Conflicts
Conflict situations with partners, suppliers, customers and authorities can quickly escalate.
Asians are friendly by nature in there social interaction and you might not recognise a developed conflict situation easily. For economic success, it is very important to understand how conflicts could escalate and how to resolve the differences.
If the positive atmosphere turns into a mood of arguments, you reach this point where it's very difficult to re-establish a harmonious relationship. Escalated conflict situations are always very complex.  It's almost impossible for Westerners to understand the cause and implications completely and actions to resolve the conflict could lead in a wrong direction. This requires a very deep cultural understanding and feeling for the language.
We have more than 20 years of experience to solve conflicts in Asia, in order to achieve a profitable business development.
Talk to us, we are ready to get involved to ease intercultural conflict situations…

more articles >>
Invest in China or the ASEAN countries and increase sales and market scale!

REPORTING WITH MEANINGFUL KPI's
RELIABLE REPORTING METHODS FOR CHINA (ASIA) SUBSIDIES
Identifying risks and opportunities in a timely manner is crucial, but what is the basis for our decisions..
According to the existing business practice, we rely on reporting, provided that we have the right numbers at hand. We know our GM in China, we can trust him and he has his team well under control.
Unfortunately, this is not always the case and the reported numbers are simply wrong!
If you make business decisions, as usual, on the basis of figures whose background or origin you can not check, it is absolutely necessary to build up a detailed reporting system where the decisive KPIs provide a conclusive result.
Why?

Unfortunately, most employees in Asia do not take it so serious with the reporting and develop a lot of creativity when it comes to numbers. The result is an unreliable report with wrong numbers.  To prevent this, only a

clear reporting guide

, which offers no possibility for its own creativity of the figures, is necessary.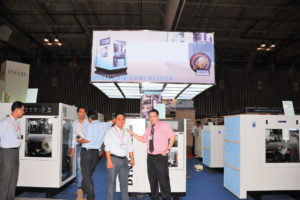 We have professional experience in "China Reporting" and used to present the results of all departments in figures so that they are clear and explicit.
Since many numbers and KPI's have to be individually compiled and understood, the reporting is not to be underestimated and should be consistently demanded from day one of the operation. The handling of the employess needs here a lot of experience so that the motivation does not turn into a termination.
This offer is aimed at medium-sized companies and industrial groups who have the need to improve or build up reporting systems.

Lindhorst & Yang is your partner for the Asian business. We are over 25 years actively involved in the international business and permanently stationed in Asia for more than 22 years.
Our tasks and experiences with setting-up various companies go through all departments and areas.

member of